Nowadays, there are many animal farms, such as chicken farm, cattle farm. However, the animal waste brings much pollution. Many farmers sell them at low price. Actually, it is a good choice for making them for feeds or fertilizers. Shunxin chicken manure dryer machine is a fundamental equipment, if you want to make chicken poo available. This machine can dry the chicken litter for making organic fertilizer. Meanwhile, it is also applicable for you to make the dried chicken dung for pig feed. Especially, the whole drying process is closed. Thus, it will not cause ant pollution to environment.
What can you do with a chicken manure dryer?
A chicken manure dryer is mainly used for drying chicken poo materials. The dried chicken manure is usable for producing fish feed, pig feed or some other fertilizers. If you are going to make organic chicken manure fertilizer, it is necessary for you to buy a chicken manure drying system. With this machine, the finished organic chicken litter fertilizer pellets will be a good fertilizer with nutrients. Research shows that there are 2.6% nitrogen, 3.5% phosphorus, 2.5% potassium, 16-25% crude protein and 45% organic matters in the chicken poo fertilizer.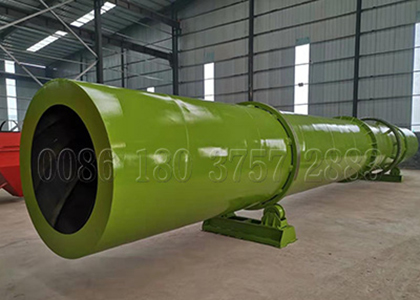 Chicken manure dryer for sale
Model: SXHG-0808
Power: 5.5kw
Capacity: 1-2t/h
Rotating Speed: 6(r/min)
Installation Angle: 3°-5°
What should you do if you want to use Shunxin chicken manure dryer in your chicken farm?
If you have a chicken farm, it will be a wise choice for you to equip with a chicken manure drying machine. You can use coal as fuel for drying fresh chicken dung. Here, you can know the process of using chicken poo dryer.
Collect suitable chicken poo. Before you dry the chicken poo, you should collect suitable materials. It is applicable for you to use the chicken poo, which has less moisture content than 70%. The high moisture content chicken litter will spend much heat energy. Meanwhile, the working efficiency is low, too. For your information, you had better collect enough chicken dung according to the production capacity of chicken litter drying equipment.
Transport collected chicken litter into cesspool. There are chicken litter conveyors for you to transport collected chicken poo into the dryer. For your information, you had better build a rainshed for avoiding increasing the moisture content.
Dry. It is necessary for you to preheat the chicken dung drier before you feed chicken poo materials into machine. When the temperature reaches 300°C, it is time for you to transport chicken dung for drying. There is a crushing device inside the dryer machine, so that you can get crushed chicken manure. The dried chicken poo material moisture content is between 12%-20%. Especially, Shunxin chicken poo drying machine has adjustable revolving speed, which can control the moisture content of dried organic chicken poo.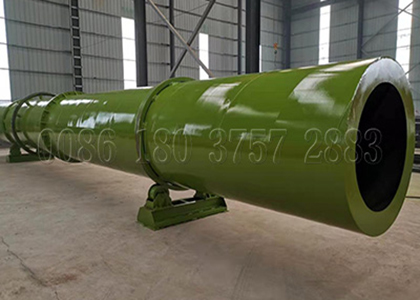 Chicken litter drying system for sale
Model: SXHG-1010
Power: 7.5kw
Capacity: 2-4t/h
Rotating Speed: 6(r/min)
Installation Angle: 3°-5°
Notice for you to use large scale chicken manure dryer
Large scale rotating chicken litter drying system takes advantages of high temperature for drying materials. The chicken litter materials will connect with thermal current directly. Thus, there are some notice for you when you choose the materials for chicken poo dryer machinery.
Heat resistance. This machine dries materials by high temperature. While, the high temperature will affect the materials quality. Thus, it is essential for you to choose the materials, which can withstand high temperatures.
Stability. There are some chemical materials, which is not suitable for drying directly. Therefore, the stability is an important factor when you choose materials for drying.
Corrosivity. If you use the corrosive materials, the large scale chicken manure drying equipment will be strongly destroyed. While, if necessary, we can customize for you. It is available for customizing machine with special materials when manufacturing.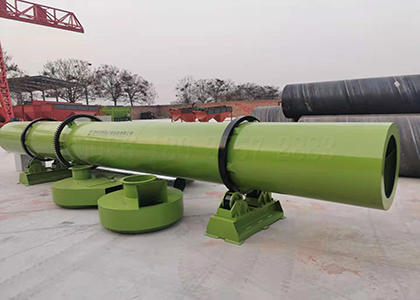 Large scale chicken manure drying equipment for sale
Model: SXHG-1515
Power: 11kw
Capacity: 4-6t/h
Rotating Speed: 6(r/min)
Installation Angle: 3°-5°
Solutions for chicken manure dryer when you meet problems
When you use a chicken poo drying system, it is inevitable that there are some problems. Then, Shunxin can provide you some solutions for making your drying machine work better.
How to solve the problems of air leakage?
It may be occurred on different components. Air leakage will increase the power consumption. Generally speaking, there are some parts, where may be air leakage phenomenon. These suggestions are helpful for you to avoid it.
Close the furnace door after your use.
Check the dust catcher and air hose regularly.
Add a discharging cover on the outlet.
Why does the chicken manure drying machinery can not dry materials once?
It may be caused by inapposite air pressure and ventilation network. Besides, if the dryer is too small or you do not use it properly, this phenomenon can also be occurred. For solving this problem, you can increase the moisture content of chicken poo dryer equipment. However, it is better for you to contact us, and then we will recalculate the values of air pressure and ventilation network. Or you can use machine according to the menu.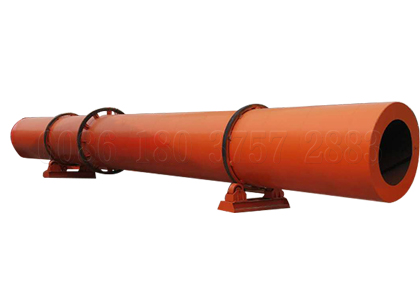 12T drying machine for sale
Model: SXHG-1818
Power: 22kw
Capacity: 7-12t/h
Rotating Speed: 5.8(r/min)
Installation Angle: 3°-5°
Tips for you to keep chicken manure dryer work better
Maintenance is important for making your machine work for a long time. Shunxin provides you some tips for keeping it running better.
Ordinary maintenance
Wipe the machine with soft cloth.
Check the Air Treatment FRL, and add lubricating oil when it is insufficient.
Clean the dust box.
Monthly maintenance
Clean the internal of machine.
Add lubricating oil on bearings for reducing frictional force.
Make the parts, which is easy to be loose after the vibration firm. These parts include electric circuit, piping connections, etc.
Annual maintenance
Check whether the bolts is loose or not.
Make sure the supporting spring is good enough.
Check the grounding of machine.
Chicken waste drying system for sale
Model: SXHG-2222
Power: 37kw
Capacity: 8-16t/h
Rotating Speed: 5.5(r/min)
Installation Angle: 3°-5°
Why choose Shunxin chicken manure dryer?
With Shunxin chicken manure dryer, you can get the chicken poo materials, whose moisture content is 13%. It is suitable for you to storing it.
It can reduce energy if you use this drying machine in greenhouse.
This machine can not only dry the materials, but also deodorize and sterilize.
It is applicable for you to produce for 24 hours, which is unacted on weather.
Besides drying chicken litter, you can also equip with Shunxin organic fertilizer making equipment for processing.
This machine can also be used for processing residues.
In a word, Shunxin chicken poo drying equipment can bring you high economic efficiency. With this machine, you can make not only dried chicken manure, but also use it for making organic fertilizer. Meanwhile, Shunxin manufactures these machines by ourselves. We can provide you the best price.
Shunxin manure drying equipment delivering to our customer