Does your animal farm have much animal waste? Do you want to turn them into money? Manure handling equipment is a set of manure machines for turning animal waste into money. Whether your material is chicken poo, cow dung, horse little, or some other animal waste, our manure fertilizer machine can help you get rid of them. Moreover, our manure fertilizer processing machine uses advanced technology for making better organic manure fertilizer. Meanwhile, we also provide different manure fertilizer processing equipment for your different animal waste materials. Especially, there are various types and specifications for you to choose.
How does the manure handling equipment work for making manure to fertilizer?
For making manure to fertilizer, it is necessary for you to know what are the processes for making organic manure fertilizers. Here we provide you detailed processes of turning manure to fertilizers.
Manure dewatering
Dewatering is the first step for making organic fertilizer. Using a manure dewatering machine, you can get dehydrated organic manure with low moisture content, which is suitable for composting. It is applicable for you to dewater the cow dung, pig waste or some other animal manure, which has high moisture content.
Manure composting
As long as you are going to make manure into available organic fertilizer, composting is necessary. Meanwhile, it is suitable for you to add functional bacteria for making bio organic manure fertilizer. What you need to do is adding bacteria when you turn the manure. There is a spraying device installed on our compost turner machine for adding bacteria.
Manure pulverizing
After the fermentation, it is time to crush fermented organic manure into powders. You can use a manure grinding machine for pulverizing.
Manure mixing
A mixer is mainly used for mixing pulverized organic manure evenly. This process is helpful for improving granulating effects. What's more, it is a good chance for you to add bacteria if you want to make bio organic fertilizer. What you need to do is batching the materials you want to mix at a certain proportion. For you information, we can also provide you batching equipment.
Manure granulating
Besides add bacteria during fermentation and mixing, it is also applicable for you to add bacteria when granulating. The new organic manure fertilizer granulator, disk pelletizer and rotating drum manure pellet making machine are suitable for adding liquid bacteria during the granulation.
Manure drying and cooling
These three machines are used for processing pelleted organic manure fertilizer. Usually, a drying machine will be used with cooler for making manure fertilizer more convenient for transportation and storing. For your information, the drying temperature should not be to high. Because high temperature will kill the bacteria you added.
Manure bagging
Finally, it is time to pack your manure granules. The automatic packing scales can pack your products efficiently with high accuracy.
Key manure handling equipment for turning manure to fertilizer
Turning manure to fertilizer, there many key processes in organic manure fertilizer production line. With manure production equipment, your organic manure production will be more convenient and efficient.
Composting manure equipment for sale
Composting is a necessary process for making organic manure fertilizer. Because of the harmful bacteria in fresh manure, it will hurt plants if you use fresh manure for fertilizing. Making a compost, the fermented organic manure will be more suitable for fertilizing. There are various organic manure compost processing equipment for your reference.
Chicken poo compost making machine for sale
Making chicken poo compost, there are static fermenter and dynamic chicken manure composting system for you. Whether you choose static or dynamic compost making machine for your organic chicken manure compost, you can get well fermented manure in a short time with no stinks.
Poultry litter compost processing equipment for sale
For making poultry litter compost, there is windrow type and groove type compost fertilizer making machine for you to choose. Besides, it is alternative for you to choose a suitable machine according to you chicken farm scale.
Horse manure compost system for sale
Because of the organic matter and cellulose, horse litter is convenient to compost. While, for your large scale stud-farm, a set of horse manure compost machinery will be helpful.
Our manure compost processing machine is also suitable for some other animal manure recycling, want to know more information?
Cow dung composting machine for sale
Cow dung is a popular materials for recycling as an organic fertilizers. Similar to other animal waste, composting is the key process for turning cow dung available. Because of the large amount of cow waste, here we provide you different types of composting machine for you to get high-quality cow dung fertilizer rapidly.
Pig waste fertilizer compost machine for sale
The compost making system has wide applications. It is applicable for you to use it for your pig farm. There are not only turner machine, but also fully automatic organic pig waste composting machine for you to choose. Both of them can help you get high-quality organic pig waste fertilizer in a short time.
Besides, it is also suitable for you to apply these composting machines for your rabbit manure management. According to your production capacity, we will recommend you suitable machines. For your large scale compost making, there are fermentation tank and high output compost turning machine for you. Besides, there are also self-propelled organic manure turner machine for composting, these machines are more suitable for small scale manure compost making line.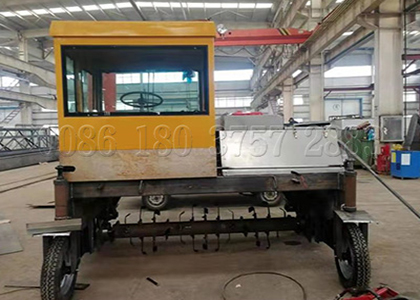 How to utilize windrow turner for composting?
Hot sale manure fertilizer pellet making machine
If you want to make organic manure into fertilizer granular for selling, the manure fertilizer granulators will be helpful. With a granulation machine, you can get high-quality organic manure fertilizer pellets, which is more suitable for transporting and storing. You can also use these machines for your organic compost fertilizer granules pelletizing.
Organic chicken manure pelletizer for sale
New designed organic chicken manure pellet making machine employs wet granulation technology for granulating. This machine can process your high moisture chicken manure. What's more, it is available for you to get pure organic chicken manure fertilizer granules.
Cow dung fertilizer granulator for sale
There are pan granulation equipment and new organic cow dung manure fertilizer pellet making machine for your cow manure pellets production. Besides, for your large production capacity requirements, you can choose our rotating drum pelletizer for granulating cow manure pellets.
Poultry waste manure granulation equipment for sale
The plate type poultry manure granulator is suitable for your small scale fertilizer production requirements. This machine has many specifications. Thus, it is applicable for you to choose a suitable size of pelletizer for your poultry farm.
What materials you can use for making organic fertilizer by manure handling equipment?
Manure handling equipment can be used for making all kind of organic fertilizer and bio organic fertilizer. You can use it for processing organic fertilizer by using animal waste as materials. It is suitable for you to use it for your animal farm, such as, chicken farm, cattle farm, stud-farm, etc. With a set of manure handling equipment, you can turn you animal waste into money.
Chicken manure fertilizer processing
In your chicken farm, there must be many chicken poo. However, the chicken poo is not convenient for storing or transporting. Meanwhile, putting them aside is also great waste because it is rich in organic matter. Thus, it is essential for you to equip with a set of manure making machine. With a chicken manure equipment, you can turn them into available organic chicken manure fertilizer. And then there will be not only money, it also gets rid of your waste.
Poultry manure fertilizer processing
Poultry manure is a general name of chicken poo, duck litter, goose waste, and pigeon dung. They all have high organic content. Compared with livestock dung, poultry litter has more organic matters. Moreover, it takes you less time for fermenting poultry poo than livestock litter. Whether you use it for your crop or selling, it will be a good choice for you to equip with poultry manure making machine.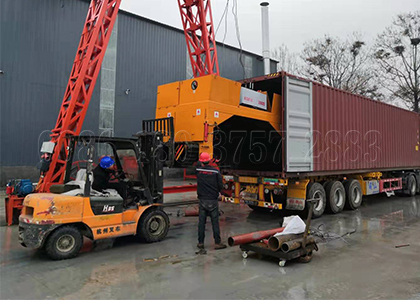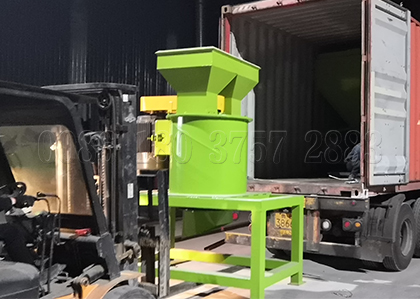 Shunxin organic manure equipment packing in our factory
Cow dung fertilizer processing
Even if there are more organic matter in chicken poo than cow dung, the cow produces more dung than chicken every day. What's more, dealing with lots of cow dung is a difficult thing. As a consequence, making cow dung into available organic fertilizer will be a wise way for you. You can not only deal with cattle dung well, but also get economic efficiency. What you need is a set of manure processing machinery.
Organic horse manure processing
There is much cellulose in horse manure. It can kill harmful elements of organic horse manure well when fermentation. The organic manure making machine helps you ferment horse manure well.
Vermicomposting processing
Vermicomposting is different from other animal manures. It utilizes gut-contents of earthworms for making high-quality organic manure. Our company provides vermicomposting processing method and equipment for your reference.
Do not want to make manure fertilizer pellets? We also provide you manure fertilizer powder production line.
Powdery fertilizer making line
Besides the fertilizer granules making line, we can also provide you powdery fertilizer production machines for you to make fertilizers for selling easily. For example, if you want to make cow dung fertilizer powder, you need to equip with a dewatering machine, composting machine and pulverizer. Then you can pack them for selling. Meanwhile, this cow dung powder processing line is also a basic preparation for making fertilizer granules.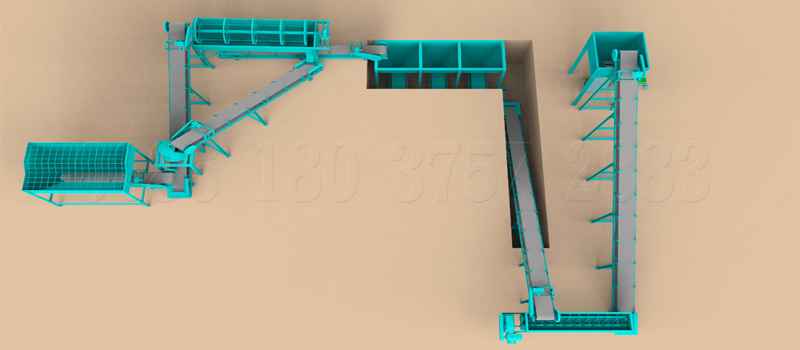 Different equipment configurations for your different fertilizer production requirements
Our company has various organic manure fertilizer processing machines. They have different functions in an organic fertilizer making lines. Meanwhile, each of them has many specifications. For your different requirements on production capacity and applications, we can recommend you suitable equipment configurations according to your plant scale and budget.
Small scale organic fertilizer production machines
Producing organic fertilizers in small scale, there are two types of equipment configurations for your reference. If you want to produce organic fertilizer granules with small production capacity for commercial use, we have machines with small production capacity. Whether the organic manure fertilizer composting machine or the granulating equipment, we will recommend you suitable machines according to your requirements on production capacity.
While, if you own a small scale plant, it is applicable for you to equip with less machine. The less the equipment, the less the space. According to your production capacity, plant scale and the budget, there are some key equipment for you to make the organic fertilizer efficiently.
Complete fertilizer production line for organic fertilizer making plant
For your commercial organic fertilizer production, equipping with the whole processing machines, you will get high quality fertilizer products conveniently. It includes all the machines from preparation of organic materials to packing the finished fertilizers. Whether you want to produce fertilizers in large scale or small scale, we have suitable specifications for you to choose. Besides, if you have some other requirements, it is available to customize for you.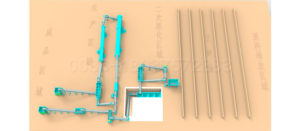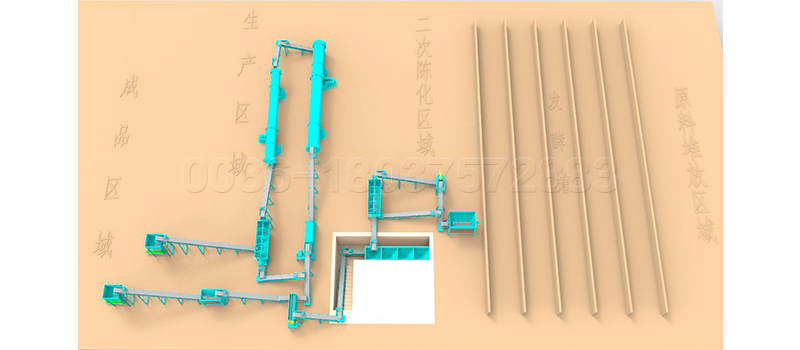 Small scale organic fertilizer production line is an economic choice for many fertilizer business beginners. With a set of small ...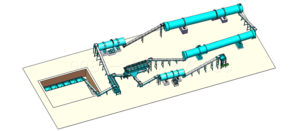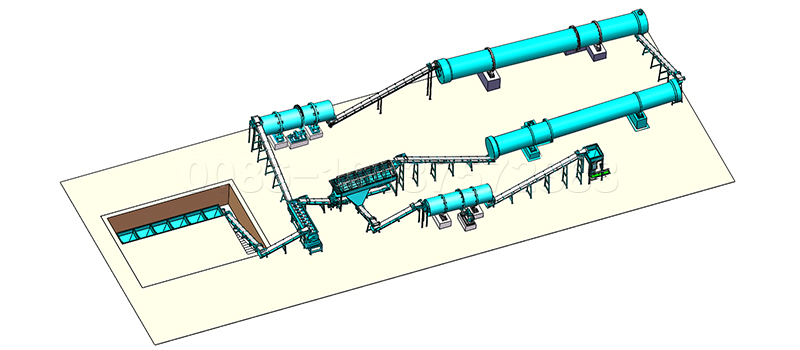 Organic fertilizer production line is mainly used for recycling the waste in animal farm. Because it can process animal waste ...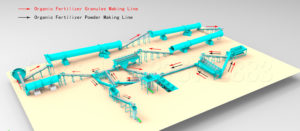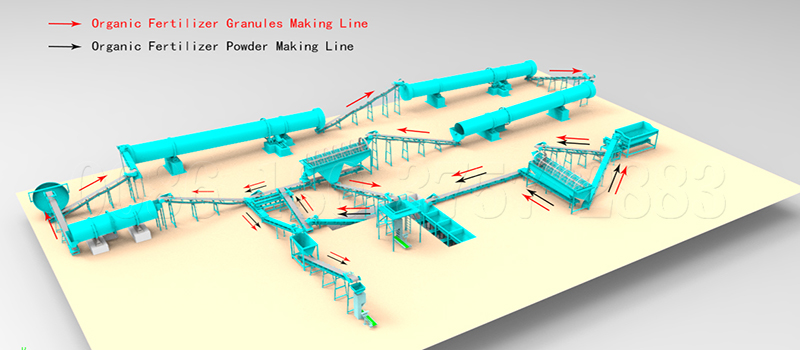 Establishing an organic manure production plant is a good choice for you to get profits. It can not only recycle ...

What manure processing technology does our manure handling equipment adopt?
Our manure fertilizer machine makes manure waste into available organic manure efficiently and conveniently. Then what technology does our equipment uses?
Screw press dewatering technology
For dewatering your fresh manure, we use screw press dewatering technology on manure dewatering machine. It takes advantages of screw press force for separating liquid from solid manure. What's more, there is a screen in the front of machine for separating liquid and solid.
Aerobic fermentation technology
Whether the compost turner machine or manure fermenter, they all employs aerobic fermentation technology. As we know, the traditional static fermentation is easy to become anaerobic fermentation. Moreover, it will cause stinks. Meanwhile, the fermentation effect is not so good. However, our manure composting equipment use aerobic fermentation technology. Thus, you can get well fermented organic manure.
Wet granulation technology
Each manure fertilizer granulator in our company use wet granulation technology for pelletizing. Thereupon, it is available for you to add binders or bacteria into manure when granulating.
Aeration-drying technology
This aeration-drying technology is mainly used on our manure drying equipment. There is a hot blast furnace in front of drying machine for supplying air. And then the manure pellets inside drying cylinder will be well dried.