Self propelled compost turner is a popular organic manure compost making machine. It utilizes aerobic fermentation for high quality organic compost making. There is crawler type, moving type and the forklift type manure compost turner machines for your reference. These three turner machines are applicable for your organic fertilizer production line. You can choose a suitable one according to your production capacity and budget. We can provide you professional suggestions at affordable price.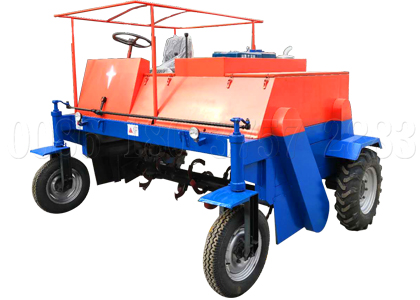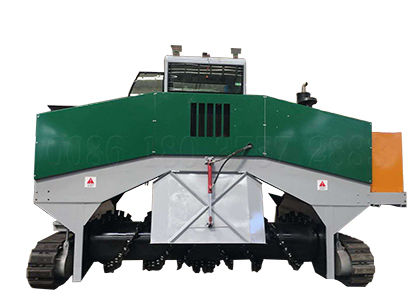 What technologies does a self propelled compost turner machine use?
The self propelled manure compost making machine is convenient for organic manure composting. It takes advantages of aerobic fermentation for composting your organic manure materials. This fermentation technology utilizes oxygen for promoting the microbial activities. And then you can get high quality organic manure compost fertilizers.
Generally, there are windrow type composting technology and trench composting. Our self propelled composting turner machine mainly uses windrow composting for making composts. It is necessary for you to rank the organic manure materials into windrows. And then you can drive our self propelled turning machine for turning your manure materials regularly. 20 days later, you will get well composted organic manure fertilizers.
Want to know more about the windrow composting?
Self propelled compost turner for sale
Composting your organic manure by windrow compost making methods, there are 3 types of self propelled manure composting machine for you to choose. They can meet your different needs on the production capacities and prices.
Crawler type self propelled windrow turner machine for large scale composting
This composting machine has largest output among all the self propelled compost making machines. It employs high quality materials on the stirring teeth for long time service. Meanwhile, we also use advanced designs for making the whole turning process more convenient and efficient. It is suitable for your large scale organic manure composting plant.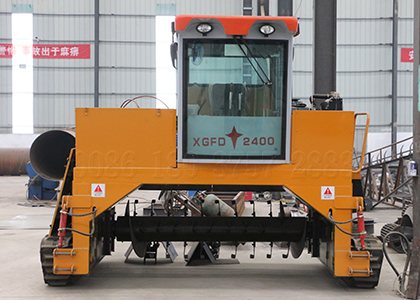 Moving type small windrow turner for sale
For your small scale organic chicken manure compost making business, our moving type turner machine is suitable. This machine will not take you too much place. Meanwhile, it has simple structures so that you can operate it easily. Besides, it is more convenient than the crawler type for moving and turning. Moreover, its production capacity is not small. But it costs less than the crawler turner.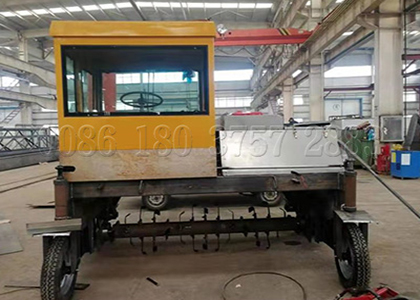 Multiple-functional forklift organic manure compost making machine for sale
This forklift manure turner machine can be used for transporting the manure materials. Meanwhile, it can also turn your materials in the bucket. It is also suitable for small scale compost turning. In your organic manure fertilizer production line, you can use it for feeding the materials, too.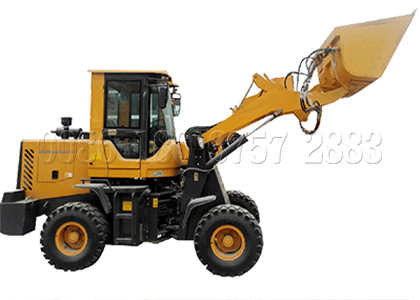 How can you use the self propelled compost turner in your small scale organic compost making line?
In your small scale organic compost processing line, the compost turner is a key equipment. How does the popular self propelled manure turner work for your fertilizer production?
Preparations before you use the compost tuner machine
Before the composting, you had better dewater these organic manures. The high moisture content of the manure materials is not suitable for composting directly. There is manure separation machine for you to lower the moisture content. And then you should rank the dewatered organic manure into windrows for composting. What you should know is that the width and height depends on the self propelled manure windrow turning equipment.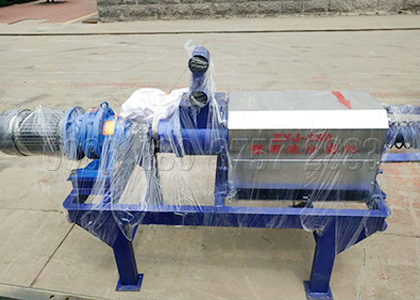 How does the small moving type turner machine make your manure materials into compost?
When the windrows are well ranked, you can turn these organic manure windrows regularly for aerobic fermentation. For your information, it is applicable for you to mix the straws or some other nutrients with the organic manure when composting. Our small windrow turner can help you stir and turn them well. Finally, you can get high quality organic manure compost fertilizers.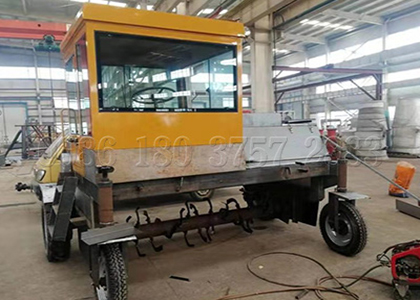 What can you do for processing the composted organic manure?
Processing the composted organic manure, it is alternative for you to crush them into powdery fertilizers or turn them into granules. For your small scale compost processing plant, the powdery fertilizer making line is a economic choice. What you need is a manure compost pulverizing machine. With this machine, you can make fine powdery manure fertilizers. And then it is more efficient for you to equip with an automatic powder packing machine.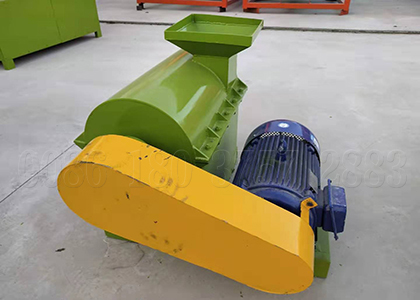 What is the price of self propelled compost turner?
There are 3 types of self propelled composting turner machine for manure compost making. Each of them has different prices. Generally, the crawler type windrow turner is more expensive than the other two equipment. It has larger size, weight. What's more, it also has the largest output among all the self propelled compost turner machines. As for the forklift and moving type composting machine, the moving type one is more economic. It has not only large production capacity, but also small size and weight. Compared with the forklift manure turner, the moving type turner machine is more suitable for your small fertilizer plant with less investment.
Besides, it is available to get the customized manure compost making machine. Thereupon, the self propelled composting turner price depends on you. But we can promised that you can get the most suitable turner machine at the best price.