Poultry manure pellet machine is a popular equipment for making poultry waste available. With this machine, you can get valuable organic fertilizers with low investment. There are various types of poultry manure fertilizer granualtor machines for your reference. According to your different requirements, we can recommend suitable machines for you. The pelleted poultry dung fertilizer will have both good fertility and appearance. Meanwhile, it is applicable for you to sell these poultry manure pellets.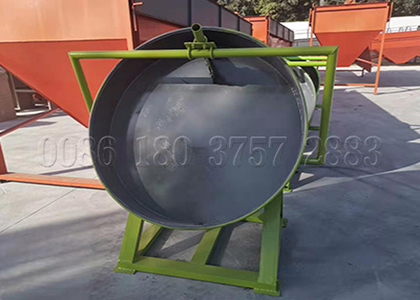 Poultry manure pellet machine for sale
Model: SXYZ-1500
Edge Height: 300mm
Rotary Speed: 21(r/min)
Capacity: 0.5-0.8t/h
Total Power: 3kw
Dimension: 1760*1500*1950mm
How does Shunxin new designed poultry manure pellet machine work?
Shunxin manufactures patent poultry manure granulation machine for making organic fertilizer granules. This machine is the most suitable equipment for organic poultry fertilizer granules manufacturing. It takes advantages of stirring teeth for making powdery poultry litter into fertilizer pellets. Moreover, comparing with plate type fertilizer granulation machine, this machine has higher granulation rate.
When you feed fermented poultry excrement into new Shunxin new designed granulation equipment, the mixing device inside the feeding port will blend the excrement materials for better granulation.
Then the stirring teeth inside the cylinder will stir the poultry dung powders into pellets by high stirring speed. For your information, the diameters of poultry manure pellets are adjustable. The diameter will be small if the stirring speed is high.
After the granulation, there is a polishing device inside this poultry manure dedicated fertilizer granulator. Thus, the finished poultry litter fertilizer granular are round balls.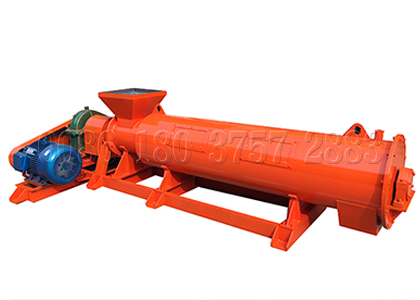 New designed poultry manure pellet machine for sale
Model: SXJZ-600
Installation Angle: 2°-2.5°
Capacity: 1-1.5t/h
Total Power: 37kw
Dimension: 4100*1600*1150mm
Application: making organic pellet fertilizers
Pan granulator for your small scale poultry litter processing
If you have a small poultry farm, Shunxin small scale poultry manure pan pelletizer machine will be suitable for your fertilizer production. Here are some reasons for you to choose it.
This machine has wide applicability. It is widely used for both organic fertilizer and compound fertilizer production line.
With this machine, you can get high production capacity. It has 3 outlets so that the production capacity will be high.
It is convenient for you to control the size of pelleted poultry manure. The disk tilt angle is adjustable. Thus, you can control the size of poultry litter fertilizer granules.
There are various specifications of disk poultry manure granulators in Tondga. It is alternative for you to choose a suitable size of machine according to your production requirements. For your information, if you need, we can also customize for you.
This disk pelletizer has high granulation rate, which achieves 93%. Therefore, there will be many qualified poultry litter fertilizer granules.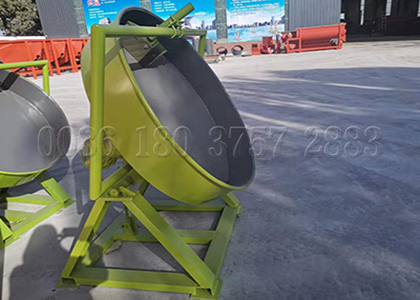 Disk pelletizer for small scale poultry litter processing
Model: SXYZ-600
Edge Height: 280mm
Rotary Speed: 33.5(r/min)
Capacity: 0.05-0.1t/h
Total Power: 0.75kw
Dimension: 800*700*950mm
How to make materials suitable for poultry manure pellet machine?
Using Shunxin organic poultry litter fertilizer pellet making machine, your poultry litter materials should be powders, fermented and have suitable moisture content. Because the fresh poultry dung has too much harmful bacteria, which will hurt the plants if you fertilize fresh dung directly. For making poultry poo materials suitable for granulating, there are some preparations you should do.
Dehydrate fresh poultry litter. The moisture content, which is suitable for fertilizer pellet machine is about 20%-35%. However, the fresh dung has higher moisture content than required. There is a Shunxin poultry manure dewatering machine for you to drying your materials.
Make a poultry poo compost or fermentation. For eliminating harmful bacteria, you had better make a compost for ferment it. Shunxin has various poultry manure compost making machines. Or you can also use our fermenter for static fermentation.
Pulverize fermented poultry manure. The fermented poultry poo are powders mostly. While, Shunxin poultry manure powder making machines can help you crush agglomerations into fine powders.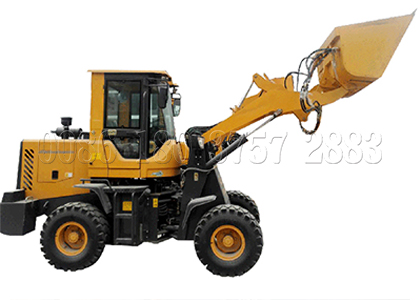 Organic poultry compost equipment for sale
Model: SX-300
Color: Yellow(can be customized)
Size: 4930*1620*2660mm
Application: Turning organic wastes piles
Feature: Also can be used as a forklift
What benefits you can get if you use Shunxin poultry manure pellet machine?
Shunxin poultry litter organic fertilizer granulator can make organic manure granules with high efficiency. Recycling poultry waste with this machine, there will be much benefits.
The poultry manure pellet has good fertility. If you use this fertilizer for your plants, your plants will grow well.
There will be much economic efficiency. Poultry manure has great market. Thus, you can sell these poultry manure fertilizers for making money.
The transportation and production effects will be highly improved. Shunxin poultry poo fertilizer granular making machine produces fertilizer with high granulation rate and production efficiency. What's more, the poultry dung pellets are more convenient for both transporting and storing than fresh poultry litter.
There will be less pollution. The fresh litter will cause insects attack and stink. During the granulation, the poultry waste becomes available organic fertilizer, reducing the pollution. Meanwhile, fermentation process is also helpful for deodorizing.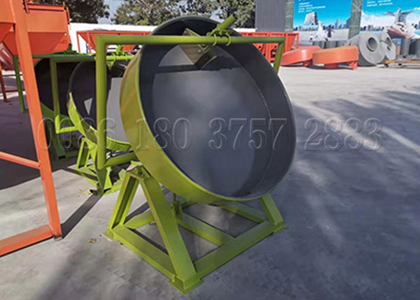 disk pan granulator for sale
Model: SXYZ-2000
Edge Height: 350mm
Rotary Speed: 21(r/min)
Capacity: 1.2-1.5t/h
Total Power: 4kw
Dimension: 2260*1650*2250mm
Tips for you to choose a suitable poultry manure pellet machine
Choosing a suitable machine is helpful for improving your poultry manure fertilizer production. Besides, the granulation effects will be better, too. Here Shunxin provides you some suggestions to choose machines.
According to your plant scale. If you own a small poultry farm or fertilizer making plant, you should select a small size poultry litter fertilizer granulating machine. Otherwise, the machine will take too much area.
According to your ideal production capacity. Each poultry manure pellet processing machine has their different production capacity. If you want to manufacture 20 ton per year, Shunxin rotating drum poultry manure fertilizer pelletizer will be suitable for you.
According to your ideal granulation effects. If you want to make round balls, whose diameter is between 3-5mm, it is applicable for you to use our new designed poultry manure pellet making equipment.
According to your application. Both Shunxin disc pan fertilizer granulation equipment and drum poultry litter fertilizer granulating machine can be used for organic fertilizer manufacturing and compound fertilizer making.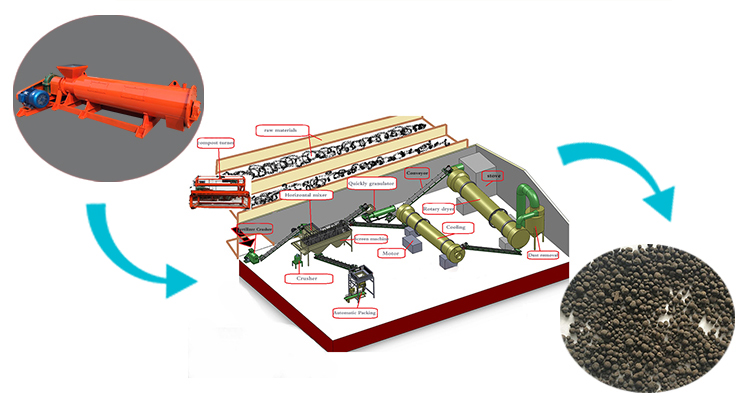 How to find a rotating compost poultry manure pellet machine manufacturer?
Drum granulation equipment is a poultry manure pellet machine with large production capacity. It is often used in large scale poultry manure fertilizer supplier. This machine uses rotating cylinder for making powdery materials into pellets. Meanwhile, we use special materials on this machine. By this way, this machine will be anti-corrosion and durable. Moreover, you can also use it for making complex fertilisers.
Shunxin is a professional organic poultry manure fertilizer equipment manufacturer. We manufacture equipment for both organic fertilizer making and compound fertilizer manufacturing. Our poultry manure granules making machine has good reputation among our customers. What's more, we can customize rotating compost poultry manure fertilizer granules processing machine for you. From the materials to production capacity, we will try our best to meet your needs. Moreover, our factory has many corollary equipment for you to equip with poultry dung pellets equipment, including poultry litter compost processing turner machine, poultry manure drying machine, etc.