If you want to utilize your chicken poo and start a fertilizer manufacturing business, it will be a wise choice for you to make organic fertilizer by using chicken dung. Chicken dung is good materials for making organic fertilizer. Among all the wastes, it has the richest organic matters than other manure, including pig dung, cow dung, etc. For your different production requirements, Shunxin has three types of chicken manure pelleting equipment for you to choose. What's more, they are easy to operate.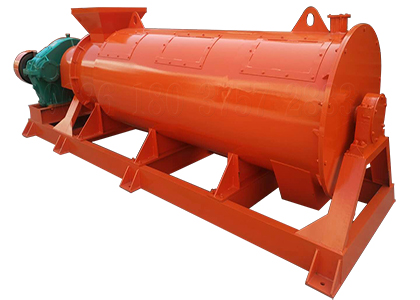 Chicken manure pelleting equipment for sale
Model: SXJZ-800
Installation Angle: 2°-2.5°
Capacity: 1.5-2.5t/h
Total Power: 55kw
Dimension: 4250*1850*1300mm
Application: making organic pellet fertilizers
What is chicken manure pelleting equipment?
Chicken manure pellet machine is aimed for making your chicken waste into organic chicken manure fertilizer granules. With this machine, you can get rid of your chicken manure waste easily and even get high economic efficiency. If you have much chicken waste. It is a good choice for you to recycle these wastes by turning them into fertilizer. Usually, because of the high moisture content of chicken waste materials, the chicken manure pellets making machine uses wet granulation technology. There are 3 types of chicken pellet machines for you in Shunxin.
Shunxin chicken litter pellets processing machine for sale
Shunxin manufactures different types of chicken manure pelleting machines for your reference. Whether the size, production capacity, working principle, production capacity or the appearance, they are different for meeting your different requirements.
Small scale chicken litter pellets making machine for sale
This types of chicken poo pellet machines is a popular granulator among our customers. This graulator uses centrifugal force for pelletizing chicken waste powder materials. And it has 3 outlets, which can work for discontinuous production. Besides, it is applicable for you to adjust the disk tilt angle. Thereupon, the pellets size will be change, too. What's more, it has many specifications, whose smallest size can be used for lab. Thus, if you need a small scale granulator for your chicken waste pellet making plant, this plate type chicken poo granulation equipment will be your ideal choice.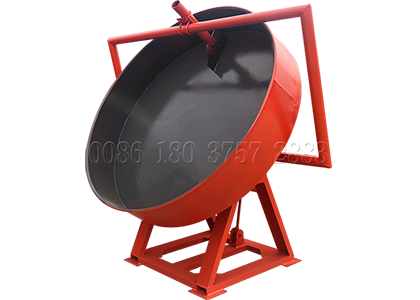 Small scale chicken manure pellet machine for sale
Model: SXYZ-1500
Edge Height: 300mm
Rotary Speed: 21(r/min)
Capacity: 0.5-0.8t/h
Total Power: 3kw
Dimension: 1760*1500*1950mm
Drum pelletizer for large output chicken poo fertilizer pellets manufacturing
Besides disc pelletizer, if you want to make chicken manure with large output, here Shunxin recommends you drum granulation granulator. Its largest production capacity can achieve 30 tons per hour. This facility granulates chicken dung granules by its rotating cylinder.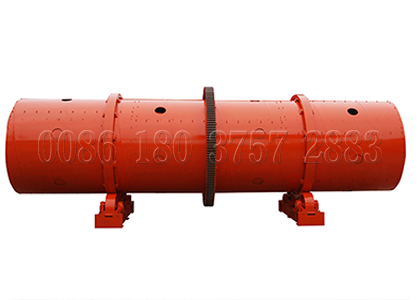 30T chicken poo drum pelletizer for sale
Model: SXZGZ-3210
Power: 37kw
Diameter: 3200
Installation Angel: 2°-5°
Rotary Speed: 9.5(r/min)
Capacity: 15-30t/h
Hot sale chicken manure granules dedicated granulation machine
This chicken manure granules making equipment is a newly manufactured granulator. There are stirring teeth inside the machine. These teeth will stir the powdery chicken waste into ideal organic fertilizer pellets. This machine has the highest granulation rate, which is as high as 95%. Different from disc pan granulation equipment and drum granulator, this new designed chicken manure pellet making machine is designed for making organic fertilizer only.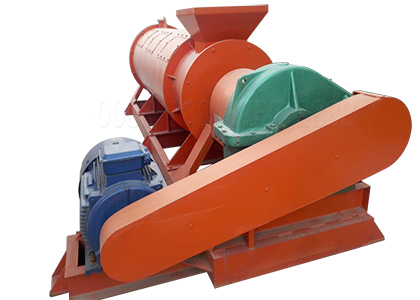 chicken manure granules dedicated granulation machine for sale
Model: SXJZ-1000
Installation Angle: 2°-2.5°
Capacity: 2-4t/h
Total Power: 75kw
Dimension: 4700*2350*1600mm
Application: making organic pellet fertilizers
How can you use chicken manure pelleting equipment for processing pelleted chicken manure?
Shunxin 3 types of chicken manure pelletizers adopt different working principles. Take disc chicken litter granulator equipment for an example, how to use it for making pellets?
Put chicken poo powder materials into pan pellet making machine from top. Then you can see the chicken dung rotates in the disc.
Spray some liquid if you want to add biological bacterium. There is a sprinkler in the disk.
Adjust the disk tilt angle if you find that the granulating effects are not ideal as you want.
The pelleted chicken manure will be out from the outlet.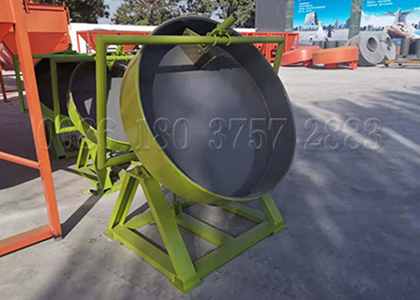 Disc poultry litter fertilizer pelletizer for sale
Model: SXYZ-2000
Edge Height: 350mm
Rotary Speed: 21(r/min)
Capacity: 1.2-1.5t/h
Total Power: 4kw
Dimension: 2260*1650*2250mm
For making better chicken manure granules, what materials should you prepare?
Before you use chicken dung as materials for granulating, there are something you should do for making it suitable for pelletizing.
The chicken manure materials should be in a low moisture content. The fresh chicken dung is high moisture. If there are too much water content, the chicken manure pelleting equipment will be destroyed. Thus, it is essential for you to dewater these fresh chicken litter. For your reference, Shunxin has chicken litter drying system for you to choose.
For making organic fertilizer, the chicken poo should not have much harmful elements. The fresh chicken manure has too much harmful bacteria. It is a good idea if you ferment these chicken litter firstly. After the fermentation, the chicken manure will be better for making fertilizers. Shunxin provides you two types of machines for your fermentation. You can use both chicken manure compost fertilizer making machines or a fermenter for aerobic fermentation.
It is suitable for feeding powdery chicken litter into chicken manure granulators. The granulator makes powder into pellet. Thus, you'd better make chicken poo powder. There are powdery organic chicken manure making equipment for you in Shunxin.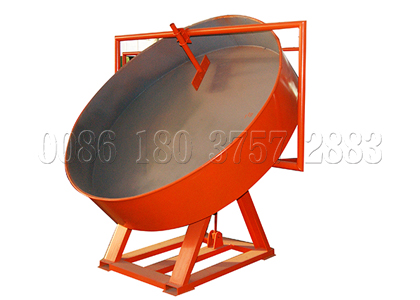 Plate chicken manure granulator for sale
Model: SXYZ-2500
Edge Height: 450mm
Rotary Speed: 14(r/min)
Capacity: 1.5-2.0t/h
Total Power: 7.5kw
Dimension: 2900*2000*2750mm
What delicate designs do we use on chicken manure pelleting equipment?
For making your pelletizing process smoother and more convenient, Shunxin applies advanced designs on chicken litter pellet making machines.
Shunxin new designed chicken litter granulation equipment can granulate without crushing and drying. It is applicable for you to feed fermented chicken poo into machine directly.
Organic chicken manure dedicated granulator takes advantages of the intermolecular forces, so it needs no binder when granulating.
The disk angle design of pan chicken poo pelletzing machine is adjustable, so that you can control the sizes of finished pellets conveniently.
The special scraper design adopts anti-inner wall scaling technology. Thus, the chicken litter will not be sticky on the disc. Meanwhile, these chicken manure processing machine uses special materials on liner.
The bases of these three types of machines all use durable materials, which makes sure the machine runs stably. Moreover, it also prolongs the machines lifetime.
Shunxin new organic chicken manure fertilizer granulator installs for our customer's plant
What should you notice when using chicken manure pelleting equipment?
It is necessary for you to check the machines for making sure whether it can run well or not. Meanwhile, if you can use the chicken poo granule making machine carefully, your granulation effects will be better. What's more, the machines' service lifetime will be longer, too.
Make sure the bolts and nuts are not loose before it starts.
Avoid stones and briquette enter from inlet. Otherwise, it will not only destroy machine, but also hurt people.
Turn feeding port to the top, and then use the belt conveyor for feeding. It should be noticed that the amount of powdery chicken poo materials you feed must not exceed the prescriptive volume.
Shut the lid tightly after your feeding.
Clean the hopper if you finish production or you want to change materials.