Composting cattle manure, it is a good choice for recycling waste. Because cow dung is good organic waste. While, how to make high-quality organic cow manure compost fertilizer efficiently? Shunxin has complete organic cow dung compost fertilizer manufacturing process and machines for you. What's more, it is alternative for you to choose cow dung compost machine for your preference. There are various facilities for your reference. Besides, we can also help you design your cow dung compost fertilizer manufacturing line for your requirements. Especially, we can provide favorable price and professional suggestions for you.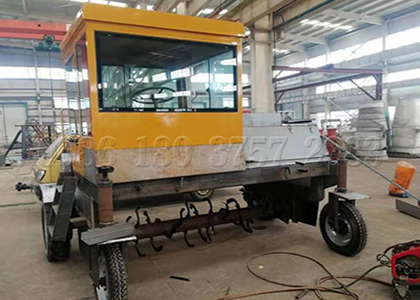 Windrow turner for composting cattle manure for sale
Model: SXLDF-2300
Turning Width: 2.3m
Turning Height: 0.6-1m
Row Spacing: 0.8-1m
Power: 75kw
Related machine for composting cattle manure fertilizer from cow dung
Making cow dung into organic fertilizer, composting is a key process. Because there are much harmful bacteria inside the fresh cow dung. Moreover, because of the high moisture content, it is necessary for you to equip with a dewatering machine. Generally, for composting cow dung, you should equip with a cow dung dewatering machine and compost fertilizer turning machine.
Screw press cow dung separator machine
As we know, the fresh cow dung has much water. It is not convenient for you to compost these fresh cow dung directly. Thus, dewatering is an important process before your composting. A cow dung solid liquid separation machine can dehydrate these organic fresh cow dung efficiently. The dewatered cow dung is more convenient for you to store. Moreover, with Shunxin dewatering machine for cow dung fertilizer compost processing, it is alternative for you to adjust the moisture content of the dewatered cattle manure. You can control it conveniently.
Screw press cow dung separator machine for sale
Model: SX-180
Main Power(kw): 4
Pump Power(kw): 2.2
Vibrating power: /
Voltage(v): 380
Dimension(mm):2020×650×1150
Compost turner machine for organic cow manure making
In a commercial cow dung compost manufacturing project, a compost turning machine is essential. This machine can help you compost cow dung in a short time. There are various compost processing facilities in Shunxin for your reference. Whether you want to have a windrow or trench composting equipment, we can meet your needs. With these machines, what you need to do is turning your cow waste materials regularly. And then you can get well composted organic cow dung manure fertilizer in only 15 days. For your information, there is also fermentation equipment, which can finish composting in a week for you to choose.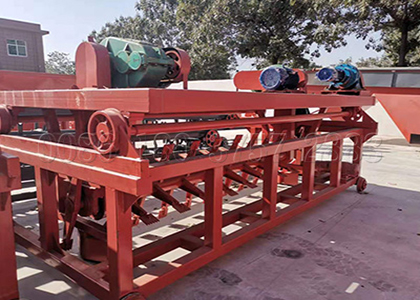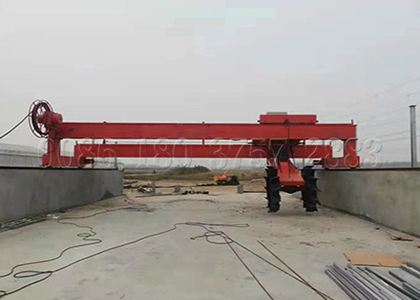 How to composting cattle manure rapidly?
Forming a cow manure compost making line, you only need to equip with a dewatering machine and cow dung compost fertilizer turning equipment. Then how can you use these compost machine for turning cow dung usable?
Fresh cow dung drying
Using a screw press cow dung solid liquid separating machine, you can dry fresh cow dung with high working efficiency. It uses press force for separating liquid from solid cow dung. Meanwhile, there is a balancing weight for you to adjust. And then you can get dewatered cow dung, which has suitable water content as you want.
Dewatered cow manure composting
After you dewatering, it is time for you to make cow manure compost. Composting can kill the harmful bacteria. And the well composted organic cow manure fertilizer is good for you to use or sell. While, there are 3 cow dung composting methods for you to choose. If you want to use windrow composting method, Shunxin has windrow compost making machine for you to make cattle manure compost. And there are also trench type turner machine for your trench composting. It only takes you some time for turning materials regularly. Besides, you can also use our organic cattle waste fermentation tanks for static fermentation. Our products can turn cow dung automatically. Meanwhile, the fermentation period is short, too.
Working video of Shunxin organic cow dung manure composting turner
Cow dung vermicomposting making process
Vermicomposting is a good way to make high-quality organic fertilizer. And cow dung is also good organic materials for earthworm fertilizer. Here Shunxin can provide you detailed process for you to make cow dung vermicomposting.
The preparation is as same as you do for composting cattle manure. While, the difference is you do not need to turn cow dung too much times. It only needs you turn cow dung for keeping the temperature between 55°C-70°C for 3 days. And then its time for you to begin your vermicomposting.
Then put earthworm into semi-fermented organic cow dung. It is important for you to keep material's temperature 30°C. Otherwise, the earthworm will be killed by high temperature. Finally, you can get the earthworm feces for making organic vermicomposting fertilizer granules.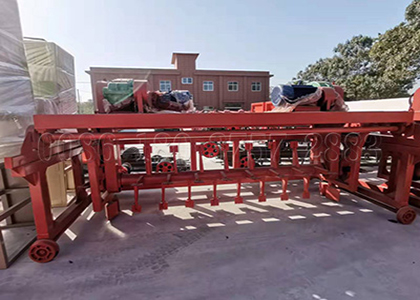 Cattle manure compost fertilizer turner for sale
Model: SX-3000
Main Power: 18.5kw
Mobile Power: 1.5kw
Lift Power: 1.1kw
Application: Turning the compost on the groove
Commercial cow dung compost manufacturing project establishing
Forming a cow dung composted fertilizer production line is a key factor for your compost manufacturing. It plays an important part in your whole project. Whether the machines' quality or after-sale service, these can affect your fertilizer production. Moreover, it is essential for you to design your plant and equip with suitable configuration. Thus, you need to find a professional fertilizer equipment supplier for providing you suitable suggestions and high-quality machine.
As a professional fertilizer facilities manufacturer, Shunxin has rich experience on cow dung fertilizer machines manufacturing. Therefore, we can provide you professional suggestions on your cow dung fertilizer production line. Especially, we can also deign for your fertilizer plant according to your need. Meanwhile, according to your budget and production requirements, we can recommend the most suitable equipment configurations for you.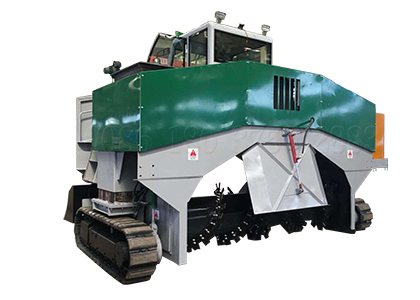 Cow dung organic fertilizer composting machinery for sale
Model: SXLDF-2300
Turning Width: 2.3m
Turning Height: 0.6-1m
Row Spacing: 0.8-1m
Power: 75kw
How to get favorable price of cow manure compost making machines?
Composting cattle manure, it is important for you to buy a set of high-quality cow dung composting fertilizer machine. For your organic cow dung compost fertilizer manufacturing, Shunxin can provide you whole composting machines at factory price. Because our products are manufactured by our own factory. Shunxin has been manufacturing fertilizer equipment for many years. Whether the manufacturing experience, technology or the quality, we are confident in making your satisfied.
Making cow manure compost, dewatering machine and composting equipment are important. And it is key for you to select a most suitable equipment configuration for your plant. There are many types of cow manure compost machine for sale in Shunxin. According to your raw materials, plant scale, composting requirement and budget, we can design and recommend the most suitable machine for you. What's more, it is also applicable for you to get a set of your customized machine. The machines material, size and even the appearance depend on you. And we can promise you will get satisfying machine at the best price for composting cattle manure.