Small scale organic fertilizer production line is an economic choice for many fertilizer business beginners. With a set of small fertilizer production machines, you can get more profits at low cost. Our manure organic fertilizer machines supplier has various manure production line in small scale for your reference. It is alternative for you to choose a set of suitable machines for your own small scale fertilizer plant. Meanwhile, we have different equipment configurations at affordable price for you. Moreover, for your animal farm, it is also available to use our small scale production line for recycling the animal manure.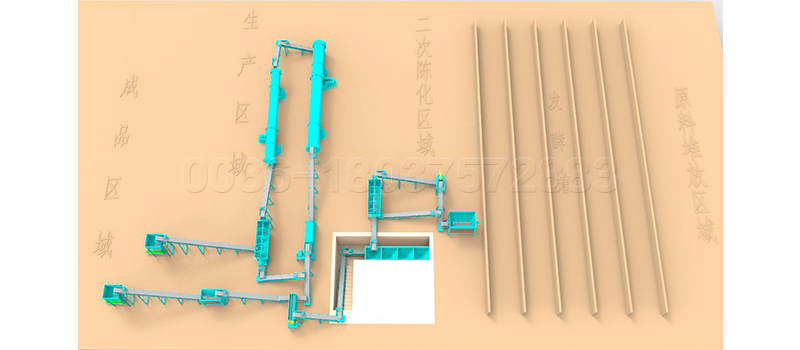 How to start small scale organic fertilizer production line?
Starting small scale organic fertilizer production, you had better know the process of making organic manure to fertilizers. Knowing the processes and machines you need, it will highly improve your business efficiency.
Knowing the organic manure to fertilizers processes. As long as you know the detailed processes for turning your fresh animal manure into available fertilizers, you will produce it more smoothly. Meanwhile, you can consider that which equipment is not necessary for you. And then it will reduce your cost.
Knowing what type of fertilizer production lines is the best for you. Nowadays, there are many organic manure fertilizer production lines in the market. For your small scale organic fertilizer production plant, you should make sure that what types of fertilizers you want to make, powdery fertilizers or fertilizer granules. Generally, the granular fertilizer making line needs more machines than the powdery fertilizer manufacturing line. Thereupon, the area and cost for granular line will be more, too.
Finding a professional organic manure fertilizer making machines manufacturer. In you small scale fertilizer plant, you need a set of small organic fertilizer production machines for reducing the area requirements and cost. Our company can deign for your own plant. According to your plant, production requirements and the budget, you can get the most suitable machine at the best price.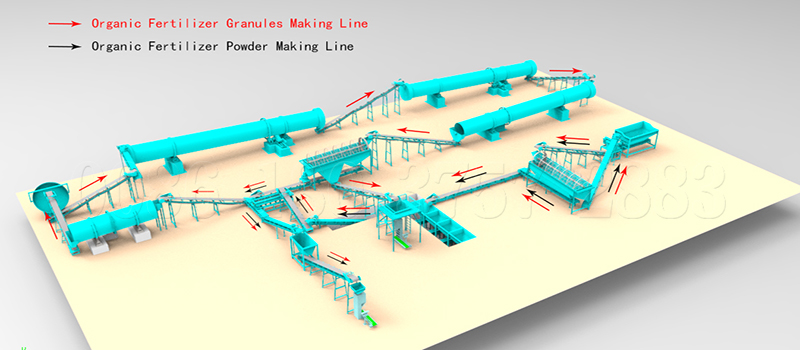 Small scale modern machines in making poultry waste to fertilizer
Making poultry waste to fertilizers in small scale, here we recommend our 2 ton per hour organic poultry manure fertilizer making line for your reference. This small scale organic fertilizer production line is popular among our customers.
Small scale poultry waste compost turner
Turning poultry litter into fertilizers, you should make a compost firstly. Generally, the fresh animal manure is not suitable for fertilizing directly. Because there are too much harmful bacteria, which will hurt the plants. Through the composting, these bacteria will be killed. And the composted organic poultry waste can be applicable for crops.
For your small scale organic fertilizer production, a compost turner can quicken your composting time. For example, the natural composting usually takes about two months for complete fermentation. While, with the help of poultry waste compost turning machine, you can get high quality organic poultry litter compost fertilizer in only 20 days. It highly improves your fertilizer production efficiency for your plant.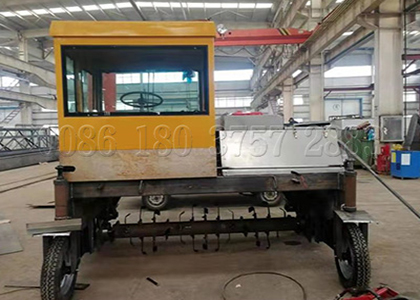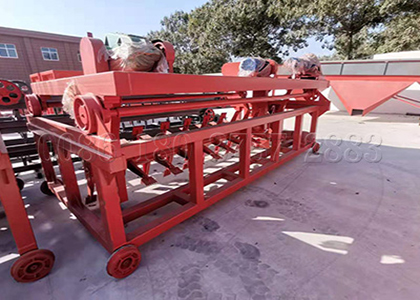 Semi-wet poultry manure compost powder making machine
Whether you want to make powdery organic fertilizers or poultry litter fertilizer granules, it is necessary to use a manure pulverizing machine. In your 2 ton per hour poultry litter fertilizer making line, the semi-wet type manure grinder is suitable. Besides, we use advanced technology for making the fertilizer powder finer. Besides, you can also choose
New organic poultry waste powder granulator
Making organic poultry manure fertilizer granules in small scale, there are new designed organic fertilizer granulation machines for you to choose. This machine is deigned for making organic manure granules dedicatedly. It takes advantages of wet granulation technology and stirring force for pelletizing. This machine is the best choice for organic manure fertilizer manufacturing plant. For your small scale poultry waste granules processing, the TDJZ-800 and TDJZ-1000 are applicable. You can choose according to your own fertilizer making requirements.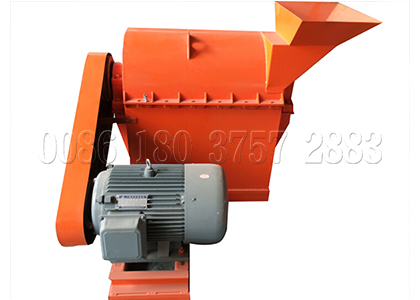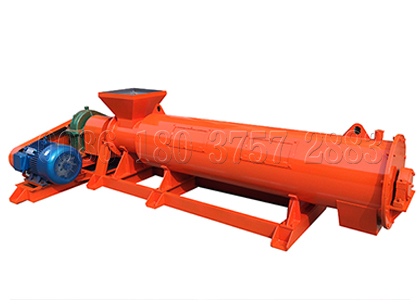 Small scale organic compost fertilizer bagging machine
Whether you want to make powdery or granular fertilizers, it is efficient for you to equip with a bagging machine. For your small scale fertilizer processing line, we recommend you the single-bucket organic fertilizer packing scale. It can weigh and discharge fertilizer materials automatically with high accuracy. Meanwhile, we have powdery compost organic fertilizer packing machine and packing equipment for granules.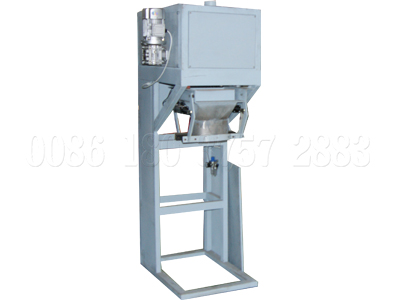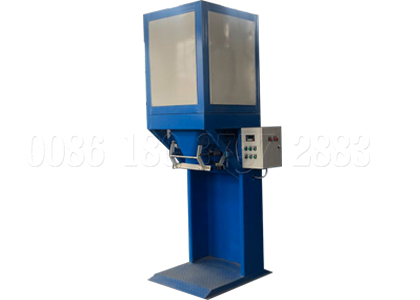 What is the simple powdery manure fertilizer making line to start a fertilizer plant in small scale?
For your small scale organic fertilizer production line, the powdery manure compost making machines are suitable. This production line only employs 4 machines for finishing the whole processing. It includes fresh manure solid liquid separator, composting turner, manure grinder and the powdery manure fertilizer packing machine.
The separator machine is mainly used before composting. This machine can dehydrate the organic manure for better composting.
Composting organic manure fertilizers, you can use our moving type turner machine. It is convenient for you to move it and turn your materials. Meanwhile, it will not take you too much area. And the cost is less than other composting machines. Besides, if you have any requirements on the turner machines, we can customize for you.
Making powdery fertilizers, a key machine is the pulverizer. Only by the manure pulverizing machine, you can get fine fertilizer powder.
In your fertilizer plant, you had better equip with an organic fertilizer powder bagging equipment. And then you can pack them efficiently with high accuracy. Our powder packing machine uses delicate designs for avoiding the powders blocking. Meanwhile, we have various packing scale with different production capacities.
These are complete organic fertilizer powder production machines for your small scale fertilizer plant. If you have any requirements, you can contact us. And we can provide you some other fertilizer making lines professionally. According to your budget, materials, plant scale and production requirements, it is available to design for you.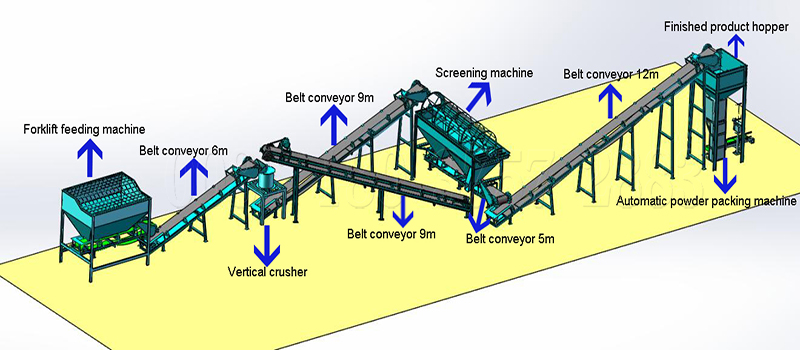 What are the benefits of establishing a small scale organic fertilizer production line?
Making organic fertilizer is a favorable business. Organic fertilizer is rich in nutrients. It is good for plants and crops. Then what are the benefits for you to start a small scale organic fertilizer production line? What you can get from it?
For your animal farm, you can recycle the animal waste and make profits. The organic fertilizer mainly uses animal waste as materials. In your animal farm, lots of manure is not only difficult to get rid of, but also pollute the environment. Equipping with a small scale organic manure processing machine, these problems will be solved. Meanwhile, you can sell the manure fertilizers for making money or fertilizing for your own crops.
For your fertilizer business, it is a good plan to improve your profits. The small scale organic fertilizer production machines will not cost you too much. Meanwhile, it can be a test for investigating the fertilizer market. If the effects are good, you can make more money.
Want to know what equipment is suitable for your own fertilizer production plant?
Project cost for producing organic manure fertilizer in small scale
Generally, establishing a small scale organic fertilizer production line, the equipment is a key factor on your cost. Producing cow dung organic fertilizers in small scale, there are two types of production machines for you. And the price is different, too. The simple powdery fertilizer making line will be more economic than the granular organic cow dung processing machines. Besides, if your machines are automatic, it means that you need less worker. You should consider whether the automatic equipment or labor force takes more.
As an experienced organic manure fertilizer machine supplier, it is available to choose different equipment configuration. And we will try our best to provide you the most economic plan according to your own needs. And the price depends on your equipment requirements.