Compost pellet machine is mainly used in the organic manure fertilizer production line. You can use it after the manure composting. This machine can pelletize your organic compost fertilizers into high quality granules. It is applicable for you to sell the pelleted products. Generally, the granular fertilizers have large market potential because it is more suitable for transporting and storing. Besides, there are various compost fertilizer granules making machines for you to choose. They are varied in production capacities, working principles and prices.
What is a machine to make wet compost into pellets?
Generally, the organic compost is wet. Because making manure compost, you had better make sure the moisture content is suitable for composting. Thus, the composted manure fertilizer is wet, too. Making these wet powdery composts into granules, what you need is a wet fertilizer granulator. This equipment takes advantages of wet granulation technology for pelletizing.
There are 3 types of wet compost pelleting machine for you to choose. They use different working principles for making your compost powder into granules. As long as the moisture content of your materials is about 20% and 35%, the wet type compost pellet machine can turn them into fertilizer granules.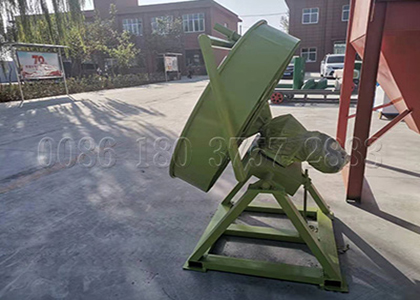 What are the advantages of vermicompost organic compost pelletizing machine?
Vermicompost is a high quality organic fertilizer for crops. A vermicompost organic compost pelletizer is mainly used for turning powdery vermicompost into granular organic fertilizers. You can use it for your organic vermicompost fertilizers making line. Then why turn vermicompost powder into granules? What are the advantages of compost pellet making machines?
The granules made by compost pelleting machine are more suitable for transporting and storing.
Using a compost granulator for pelletizing, you can get high quality organic vermicompost granules.
The granular vermicompost fertilizer has larger market than powdery fertilizer.
There are different types of organic compost granulation machine for you to choose.
The vermicompost organic compost pelletizer can enlarge your commercial fertilizer business.
It is applicable for you to choose the size of fertilizer granules by adjusting the granulation machine.
We employ advanced designs for making your fertilizer granulating more conveniently.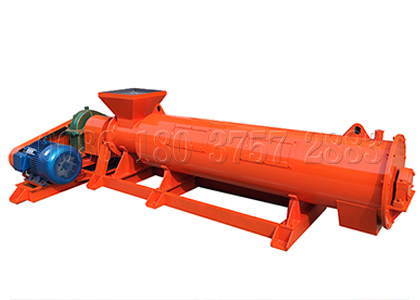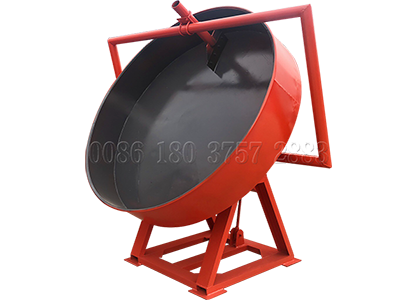 Top 3 organic compost pelletizer machines for your fertilizer granules business
As a professional organic manure fertilizer machine manufacturer, we provide 3 types of compost pelletizing machines for you to choose. There are pan type, rotary drum and the new organic manure compost fertilizer granulators. They are all wet granulation machines.
Disc pan type manure compost powder granulation machine for small scale fertilizer plant
This disc granulator mac1hine is most popular machine among all the granulation machines. It pelletizes the compost powdery materials by the rotating pan. The pan rotates, and then turning the powders rotates into granules. What's more, it is available for you to adjust the disk tilt angel for controlling the size of compost fertilizer pellets. This machine is often used for small scale fertilizer granules making plant. You can also use it for your lab. And it can also process compost 6 ton per hour.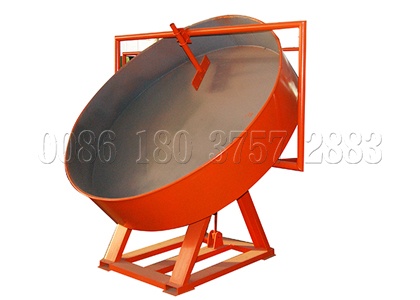 15 ton per hour drum type fertilizer granulator
The rotating drum compost fertilizer pelletizer is a large scale machine. Its highest output can reach 20 ton per hour. If you want to produce organic compost granules in large scale. This machine will be a good choice. It pelletizes by the rotating cylinder.
New designed organic compost dedicated compost pellet machine
For making organic compost fertilizers, our new patent organic manure compost granulator is the most suitable one. Because we use advanced designs and technology for making it. Using this machine for making granular compost, the fertilizer pellets will be harder than granules made by pan or drum granulator. Meanwhile, you can also control the diameter of granular products by adjusting the rotating speed and moisture content.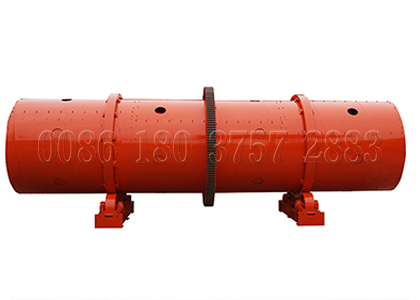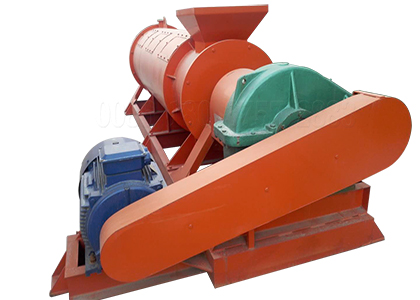 What are the different working principles on compost pellet mill?
Pelletizing organic compost fertilizer granules, our organic compost pellet machine uses wet granulation technology. We have three types of compost granulators for your reference. They take advantages of different working principles. Generally, the pan compost pelletizing machine and rotating drum granulator use centrifugal force for granulating. The rotating pan or cylinder will rotate the powders into granules. And when these powdery composts become granular, it will be out from the outlet.
While, our new type organic compost pelleting machine utilize stirring force. It stirs the organic compost powders and then utilize the force of friction for making pellets. Thus, the fertilizer granules are hard.
What is the compost pellet making machine price?
Different compost pelleting machines have different prices. Generally, the pan granulation machine for compost granules making is the most economic machine. The drum type compost pellet machine and new granulator are more expensive. Thus, if you do not have enough money for affording the compost pelletizing machine, we will recommend you the economic disc pan granulator.
Besides, the production capacity also influences the price. The larger the production capacity, the more expensive the price. For example, if you need a granulation machine for compost fertilizer plant with large output, you should use the rotating type drum compost granulator. Thereupon, it will cost much. And if you do not know how to choose a suitable compost pellet machine, which can reduce your expense, we can also provide you professional suggestion. It can be promised that you can get the most suitable equipment at the best price for your own fertilizer plant.